I just ordered the first fundraiser items....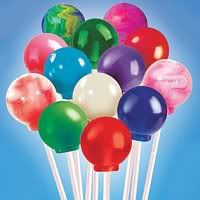 They are lollipops. I am hoping that they will turn out to be very lucrative. I pay just $.25 per pop and then sell them for $.50. Seeing that I work at a school, I hope to sell LOTS!
If you think that you might be able to peddle some for "Team Cowboy," let me know!!!