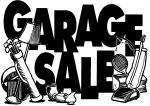 The big Garage Sale is Saturday... :) We are really hoping that a lot of folks will be out starting up their Holiday shopping....
Hoping that the remainder of the $2000 will come in with that and I will be able to call the Homestudy lady on Monday to set-up our first appointment...
PLEASE pray. We are VERY close now!!!